Pilgrimage Tour Packages
We take you there where God resides! Pilgrimage tour is certainly one of the most desired tours in India for Indian tourists. There are many religious destinations in India comprised of temples, mosques and the churches spread across Kashmir to Kanyakumari. Some other religious sites in India comprises gurudwara, cathedrals and Jain shrines and found in many states of the country.
Breathe the pure aroma of Hawan fumes and gratifying fragrance of incense sticks during your pilgrimage trip to one of these destinations. There are a huge number of places of worship for every devotee, be it Hindu, Sikh, Muslim or Christian. Make your journey more comfortable one by booking a trip online with the right tour operator and experience peace of mind, body and soul as you return back to your places.
Below are some of the most famous sacred destinations of India which are visited by thousands of pilgrims every year. Vaishno Devi Temple in Jammu Kashmir, Golden Temple in Amritsar, Sun Temple in Konark, Jagannath Temple in Puri, Somnath Jyotirlinga in Gujarat, Ranakpur Temple, Tirumala Venkateswara Temple in Tirupati, Hemkund Sahib, Ajmer Sharif in Ajmer, Velankanni Church in Tamil Nadu, Amarnath Cave in J&K, Varanasi, Dwarka in Gujarat, Rishikesh, Mathura, Vrindavan, Haridwar, Rameshwaram, Badrinath, Hampi, Madurai, Bodhgaya and Shirdi are main destinations which have its own religious significance.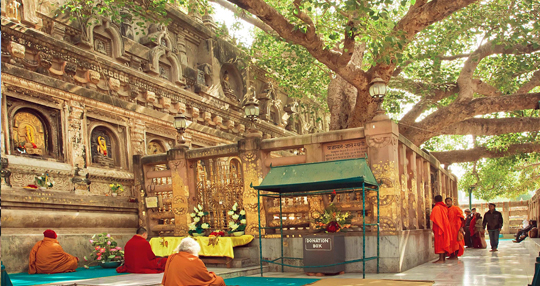 Buddha Pilgrimage Tour
Varanasi - Sarnath - Varanasi- Bodhgaya -Rajgir -Nalanda - Patna - Vaishali- Kushinagar - Lumbini - Kapilavastu - Sravasti - Lucknow
09 Nights / 10 Days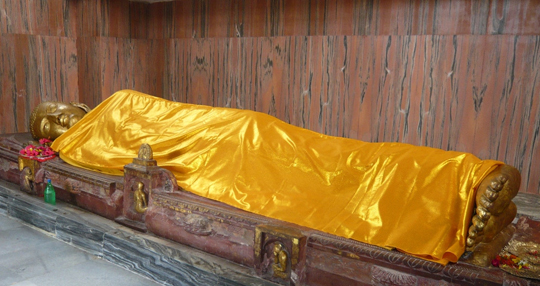 Footsteps of Buddha
Bodhgaya - Rajgir & Nalanda - Bodhgaya - Varanasi - Kushinagar - Lumbini – Sravasti - Lucknow - Sankassia - Agra - Delhi
10 Nights / 11 Days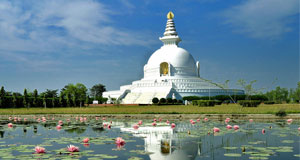 Buddhist Pilgrimage Tour
Bodhgaya - Rajgir - Nalanda - Patna - Vaishali - Kushinagar - Lumbini - Kapilavastu – Sravasti - Varanasi - Bodhgaya
07 Nights / 08 Days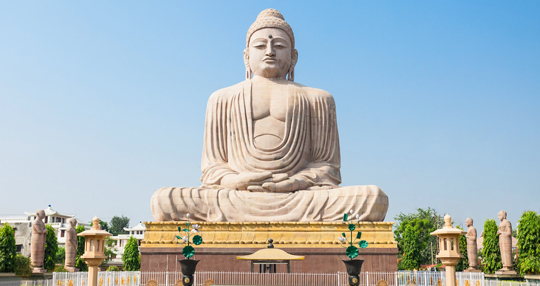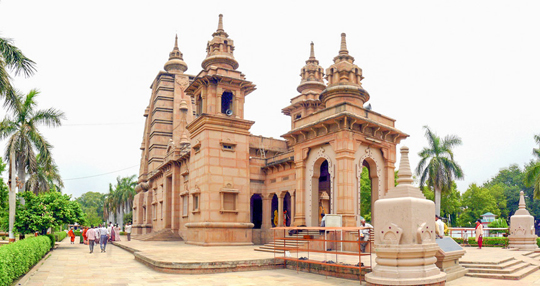 Buddhist Tour With Golden Triangle
Delhi - Jaipur - Agra - Patna - Nalanda - Rajgir- Bodhgaya - Varanasi - Kushinagar - Gorakhpur - Lumbini - Balrampur - Lucknow - Delhi
13 Nights / 14 Days