Career with us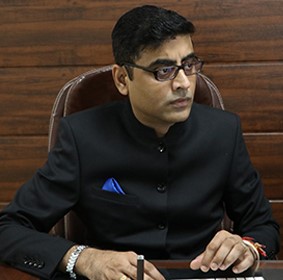 "To build a long-term, successful enterprise, when you don't close a sale, open a relationship."
Mr. Kunal Singh
(Director of Sales & Finance)
Being the Founder and Director of Sales and Finance division, Mr. Kunal Singh is the key holder for excellence in the field of financial analysis of the company. His training and experience lies in sales and marketing. Expert travel advice and effective business decisions are his core strengths, which have led to strong partnerships of B2B Hospitality Pvt. Ltd. with various stakeholders. He is a strong head and a decent believer in business ethics and transparency, which helps him to be focused strongly on business relations. He is the pilot force behind B2B Hospitality Pvt. Ltd. reputation, as one of the Event Planning and Inbound Tour Operating leaders of our Nation.
"If it doesn't challenge you, it doesn't change you. "
Mr. Kanishk Karn
(Director - Operations)
The fun begins with challenges, is what Mr. Kanishk Karn believes, and with the belief of changing the game by winning the challenges, he takes care of the Business Operations, Vendor Management, Client Communication and Customer support. His never-ending zeal for travel, together with relentless focus and enthusiasm helps to operationalize business as customer growth and hassle-free travel solutions. With the infinite zone for ideas and creativity, he has got an abundance of energy at B2B Hospitality, which helps to build a foster relationship with all the valued clients.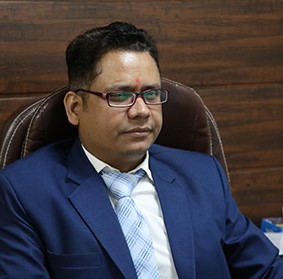 "All things being equal, people will do business with and refer business to those people they know, like, and trust."
Mr. Ravindra Prasad
(Director - Business Development)
As the Co-Founder and Director of the Business Development division, Mr. Ravinder Prasad is highly-motivated, professional, and a successful business leader, with a meticulous understanding of market competition. He is well-updated with all the current marketing trends and that makes him stay ahead of his time. He emphasizes on customer satisfaction and hence, works hard to ensure that with every customer and client, a guaranty of a good word is provided. Authenticity, an unwavering zeal, and being an agent of truly revolutionary change for the very demanding Hospitality Industry, these are just a few many iconic qualities that he carries with him leading to inspire the employees at B2B Hospitality.
Copyrights © 2011 B2B Hospitality Pvt. Ltd. All Rights Reserved